ABSTRACT
These is a need for flexible operations in the coal based Thermal plant to meet the variations and intermittence of variable renewable energy capacity primarily wind and solar into the grid. During the high renewable energy penetration, the coal based plants shall be required to run at minimum loads and should be able to quickly ramp up/down to address grid stability.
The existing coal-based power plants need to adapt to a completely new operating regime.
The flexible operation of Coal-fired Power Plants require suitable technologies, skilled people.
Flexible power plant operation comprises three dimension : lower minimum load operation, short & efficient start-ups & shut-down and high ramprates. Most measurers for flexibility enhancement aim to lower minimum load operation. This is very important in times of low demand, since it is more economical than shutting down the whole plant.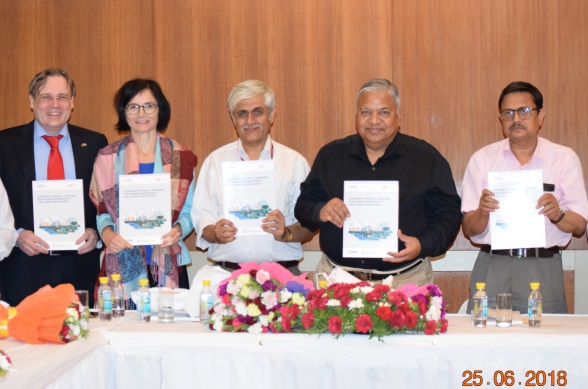 Technical document is released by Shri Ravindra Kumar Verma, Chairperson, CEA in June 2018.